What is SEO and how it works: Small business owners guide to SEO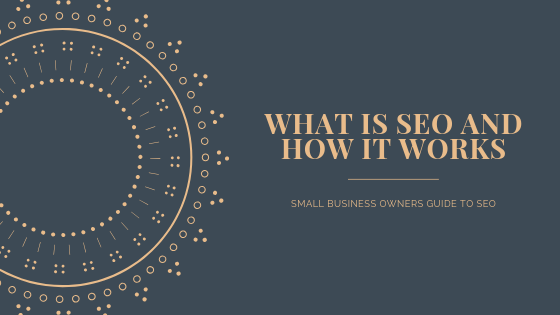 If you are using Google, you want to know what SEO is and how it works – in this SEO guide I will explain to you what SEO is in 2019 and how it can work for your small business in the UK. 
SEO has been used by many business owners to gain the first-page rank on Google. Being on the first page is what will get a business website hits from the targeted audience for the keywords they enter into the search bar of the search engine. So, it's vital for your sales and overall development of the brand online to be visible on the largest advertising network on the web. 
I get questions from many business owners that I meet at events and who work in Canary Wharf, London, like "what is SEO?" and "does it even work in 2019?". 
For businesses that are online or have an online presence, SEO is the most important method to get free traffic to their website, I answer. 
As the top SEO consultant in the UK, I tell business owners their website is of no use if they are not making it visible for the people who are searching on search engines every day, looking for what they offer. 
You can read: How ClickDo grew from one freelance SEO consultant to a digital marketing agency
Many business owners think that having a website and getting it online is enough to get visitors to their website. 
Take the example of one of the best law firms in Canary Wharf, London – I have explained to them why they must get SEO for their website to at least start doing Google AdWords. 
I clearly described to them how SEO works and now they are interested in starting SEO services for their legal firm. 
When looking at the search volumes I can I see how much potential their law firm has especially being based in Canary Wharf, where many businesses require law services. 
I've helped many law firms in London. Specialist employment lawyer Matt Gingell consulted me to rank on the first page of Google for keywords like "employment lawyers" , "employment lawyers london" and many more. 
His video review will explain to you what SEO is and how it helped his legal advice business to grow with online inquiries that are generated through his website that we've built. 
In 2019, I find it hard to understand why there are business owners who don't get what SEO is and the importance of being online in the best position in the most popular search engine. 
Google is the place where people go to search for what they want, so placing what they offer in front of them on the first page of Google helps the website get the clicks from the right people. 
ClickDo helps you get clicks on the web that turn into sales via your website. 
Hopefully, you got some understanding about the basic concept of SEO, but let me explain it to you in more detail and break it down more. 
What is SEO and How It Works
SEO is an acronym and it stands for search engine optimization.
Search engine optimization is the process of optimizing a website to be visible on search engines. This can be organic optimization or through paid advertising which is known as PPC Google AdWords when it comes to Google paid to advertise.
To make SEO work, the website that's being optimized must be built according to the Google guidelines and page speed optimization fundamentals. 
Gone are the days where you can build up a website and expect it to budge to the first positions with some backlinks you bought from dodgy places. 
SEO involves certain microelements that need to be placed on the website when building it. 
Google loves bespoke websites that are built to add value to the search engines. So that means the content and architecture of the website should be done in a unique manner. 
When the website is fresh, the Google bots would consider picking it up and placing it on the first page of Google. 
We've built hundreds of websites and have come to the conclusion that search engines like Google (only consider Google as that's the best place to be if you are a small business) like websites that are built uniquely. 
So bespoke website designs are the best way to go about if you are building a serious online business and aim to get it ranked on Google this year and beyond. 
You can read more about bespoke website designing and how it can achieve 100% on Google page speed insights. This is one of those websites https://www.homerenovationlondon.co.uk/ and you can see the speed of it loading. 
You can read the full case study at Home Renovation London's journey to a super-fast, smooth, mobile website
Also, bespoke  building the home page of London's best Orthodontist's website help me rank it back at #1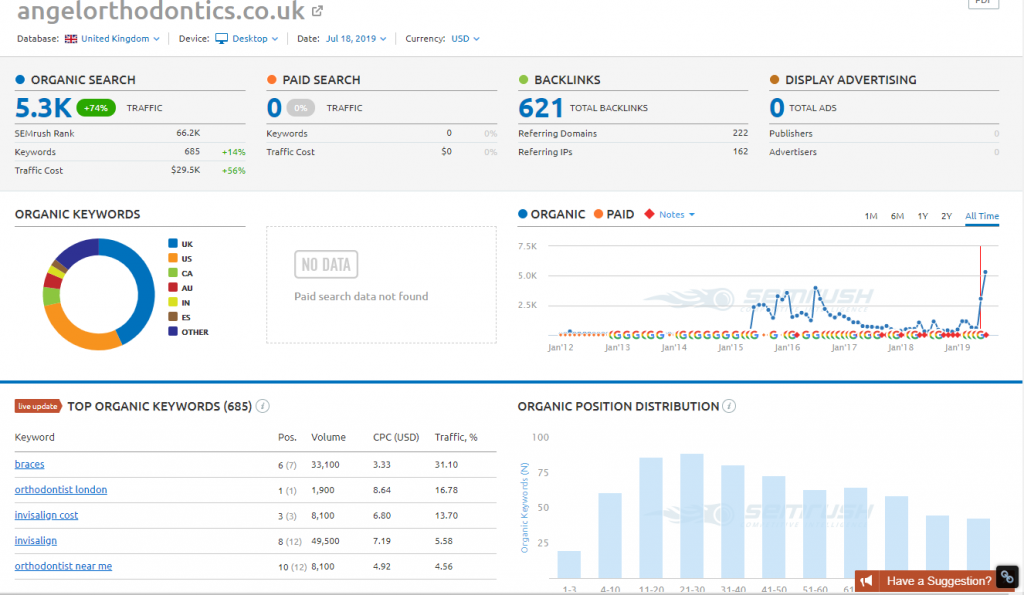 What does Google look at when ranking a website on its first page?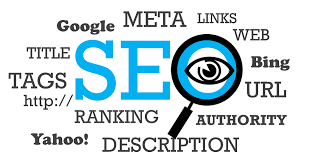 Is it a unique website and does it have unique content, and would it add value to the search engine users? – and if so, does it get referencing links to the domain from other relevant sources on the web (other websites that are authoritative and ideally in the same niche and news websites)?
If I tell in simple terms, what is SEO? – I would say it's the act of getting a website ranked on the search engine results page. Because there's no point in ranking on the 10th or even the 2nd page. 
To be honest, it's no use to even rank on the 8th spot. Ideally, the top 3 spots on the first page get the clicks. And at #1 you get most of the clicks after the top 4 Google paid ads. 
When it comes to search engine optimization there are 2 main ways and one of organic SEO, however, it's still some hard work so can you really call it organic SEO?
I don't believe you can just put up a website and let it budge to the first page of Google. It may if it's in a very low competitive niche and no one else is trying to rank the website or else you may have to wait for 3 to 4 years for it to organically come to the first page of Google. 
Organic SEO takes hard work done smartly and it's a conscious process. You can learn the step by step SEO process online with this course. in the course, you will learn about metadata, how to do keyword research, how to implement the keywords on the website code and build backlinks to the web pages. 
On-Page SEO
it's the building of your online property right. 
A website as a hotel, if it's built well when people come they will stay longer, and then will go tell other profile and more and more people will come to the hotel. 
You can learn more about SEO at the ClickDo Academy. 
And the next best way to do SEM (search engine advertising) is through Google AdWords. 
The paid ads that pop up at the top for any commercial keyword are Google AdWords. This is fast and scalable. You spend money and get the clicks to your websites. 
If your websites are well optimized for conversions and ready to hit the ground. Google PPC ads are the best way to start getting leads and sales from a website. Of course, every time someone clicks on your ads you get charged, but that's how Google makes money to keep offering you the greatest search engine in the world. 
Is general SEO different from local business SEO?
A little bit different and it's tough. Because the local business owners who have money, spend it on ads and organic SEO with the best SEO consultants. However, the same fundamentals are applicable. 
You can learn all the vital local SEO skills with the blueprint where I explain the step by step process of how local SEO works and what's important when going about ranking a local business website in a competitive money market. 
Now you know what SEO is and how it works. 
Do not overcomplicate it, just learn the fundamentals and start doing search engine optimization yourself. 
If it's too much work to do organic SEO, learn how to do Google AdWords or hire Dinesh at my digital agency and he will blow up your business high converting leads and sales. 
For SEO friendly content writing and content marketing talk to Manuela Willbold as she knows how to grow business websites to attract the right traffic from Google. 
After all your business website landing page needs a clear message and for that Neil J C Franklin is the world's best business message creating expert you should be consulting. 
You know without a video on the ClickDo home page, it would have been boring, and Nicole Venglovicova creates engaging videos. You can check here on this page for video production services. 
With that being said, if you wish to learn How To Rank Higher on Google, I have published the 32 Steps to Rank Your Website Higher on Google on Amazon.