10 Affordable SEO services for small business online marketing and fast growth in 2020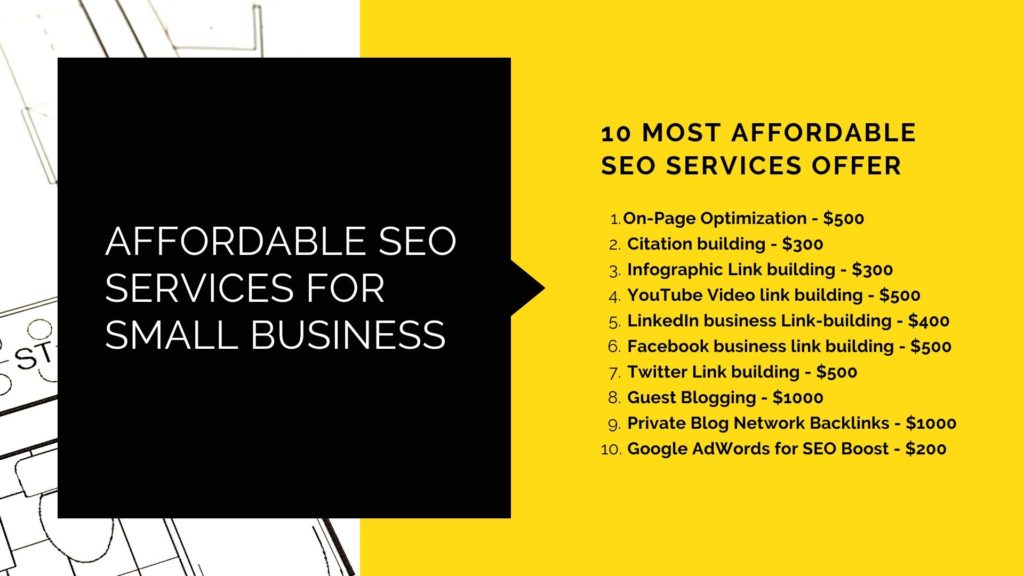 If you are looking for affordable SEO services for small business, then you are most probably planning to start a new business or looking to take your small business and grow it with online marketing services.
I have been doing SEO services professional for over 5 years now and know how SEO works in 2020.
Before going further let me tell you secret to ranking higher on Google.
We use Google new approved website to guest post for author backlinks and increase the trust of the money sites we wish to rank.
Dinesh works on growing the Google new approved sites these are few of the sites we use…
I have grown my companies with SEO and ClickDo become one of the top SEO agencies in the country while serving international SEO clients from in the United States of America, USA, UK, Australia, Canada and in India.
I used SEO skills to grow SeekaHost fast to become the world's best PBN SEO hosting company and now growing as the go-to place for WordPress web hosting services.
At SeekaHost we help new businesses get started online with a domain name and web hosting. Throughout the years we have got thousands of our customers asking for SEO services for their business and did not have the capacity to fulfil the professional services at scale. However now we are capable in helping 10,000 small businesses in the US and around the world utilize SEO as their primary method to grow the business.
Google SEO services are the most vital online marketing strategy for any small business to grow fast. With organic and paid SEO methods any small business website can attract the right customers to their business website.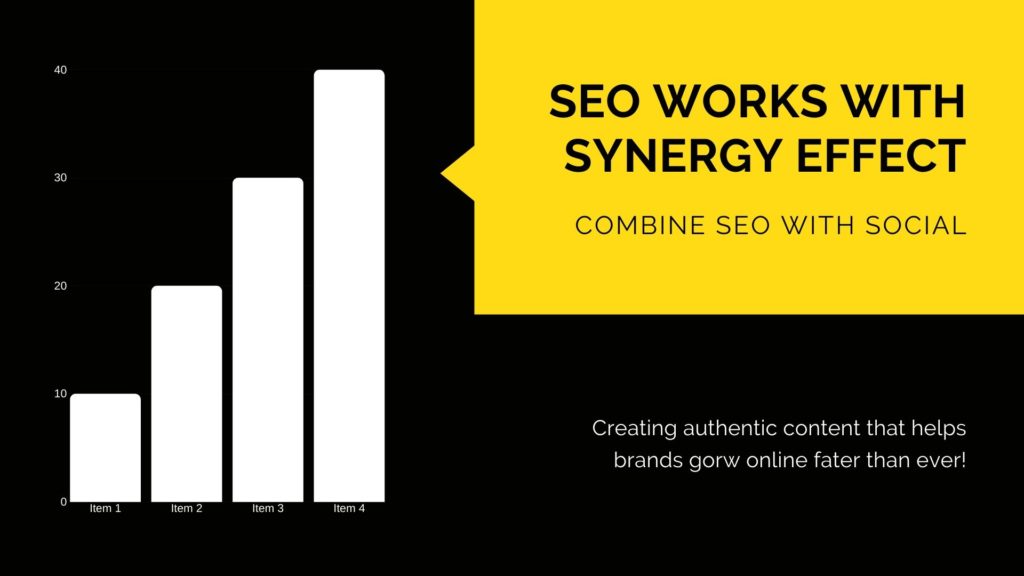 If you found this page via Google, you know the power of SEO and that is exactly what we can do to help your small business get visitors from search engines like Google and Bing.
How can affordable SEO services for small business help?
Basically, you need to have a well build business website to get started with SEO services. We advise business owners to have their business website bespoke built, so it is unique website for the search engines. So, it ranks better on search engines.
We have tested over 350 business websites over the last 5 years at our mother company ClickDo and come to conclusion that bespoke websites perform the best on Google.
It comes to uniqueness and Google prefers unique websites that adds value to their search engines.
You can see my agency website www.clickdo.co.uk and the hosting company site www.seekahost.com is bespoke built websites and we get thousands of traffic each month from Google.
So, if you are planning to get SEO services for your small business website, our first advice is to get your websites custom built.
If you need help with bespoke website creation, you can get it done by us or once you built it by someone else, we will audit it and do the On-Page SEO work. We trust on sites we create and guarantee it will perform better on search.
What are the best SEO services for business?
One if Organic SEO – ranking the small business websites on Google first page to show up on organic listings
Second is paid search – PPC Google AdWords which is Google's business model and the fastest way to get leads for any small business and grow rapidly. – Our Google AdWords experts are highly skilled in running Google AdWords campaigns that gets the highest ROI. 
Our 7 step SEO model for small business websites?
First, we check your business websites
Advice you on if you need it created correctly
If your website is fine, we will audit it and do the On-page SEO
Then we start with citations building via directory listing
Blogging weekly on your websites
Press Release about your business to get on over 500 news websites
Guest posting on authority websites to get SEO backlinks
Above is the core of our SEO works we do and when you start working with us you will see everything we do and how the ranks improve.
You will get weekly/monthly SEO performance updates and a dedicated SEO consultant from SeekaHost will be at your services.
So, if you are interested in discussing about affordable SEO services for small business do get int touch with us.
If you are a SeekaHost customer, you can 30% off from our monthly SEO services retainer fees of $1000 per month (All inclusive SEO services for small business websites)
How we helped small businesses with our affordable SEO services?
As you know we have successfully ranked many business websites in top of Google Search in our mother company ClickDo. We have proven SEO results in all the in-demand niches like Orthodontist, Payroll Services, Law firm, Clearance & Cleaning niche, Photography, etc. You can check some of our SEO case studies at https://www.clickdo.co.uk/case-studies/
To further show some real-time case studies, You can have a look at our client from Rubbish Clearance niche, Quick Wasters (https://www.quickwasters.co.uk/)  whom we have been working since 2014. We have ranked Quick Wasters as #1 for many potential search terms like "rubbish removal London", "rubbish clearance london", "waste clearance london" and many more. Client site is flooding with organic traffic everyday & still the ranks are cemented from the year 2014.
You can check the below image which shows the traffic data of how we ranked Quick Wasters & maintained the organic traffic even after tons of Google rank updates.

We have recently worked in the "hair transplant" niche for one of our clients from Turkey called Cosmeticium (https://cosmeticium.com/). They have approached us on Oct 2019 seeking some help to increase the ranks for some of their main keywords. After the proper analysis of the website, we have proposed a smart SEO plan to rank their main keywords & also increase their site traffic.
Starting at Oct 2019, Within 3 months with our smart SEO strategy we have improved the ranks for their main search terms and have increased the traffic by 200% (refer the below image)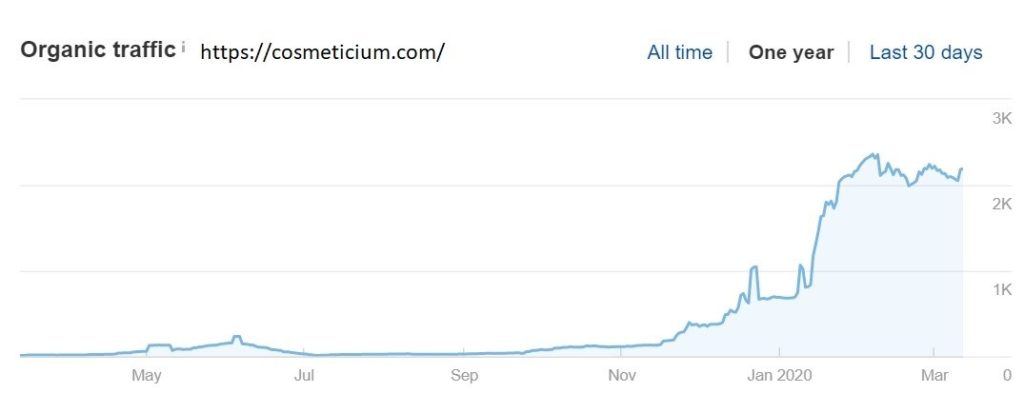 From the above image you can see that the website was getting only very few visitors from organic search. But since Oct 2019 we have taken the traffic to increase by 200% from the start.
We have tons of such case studies where we have ranked many business websites in different countries.
So, if you are looking for the best reliable SEO services, then our team is be the best choice for you to get started with.
We have in-house team to help in different aspects not only in SEO, but also with paid campaigns like Google Ads, Facebook Ads, Remarketing, Email Marketing, Blog writing, Link Building, PR Services, Citation building and many more.
Our 10 most affordable SEO services
On-Page Optimization – $500 per website with up to 10 webpages
Citation building – $300 (over 100 links backlinks)
Infographic Link building – $300 (40 links backlinks to your money site)
YouTube Video link building – $500 (20 backlinks to your site)
LinkedIn business story Link-building – $400 (10 story backlinks)
Facebook business page link building – $500 (10 business pages and blogs)
Twitter Link building – $500 (10 twitter profiles created for your business niche)
Guest Blogging – $1000 (20 guest posts on niche related sites $50 per post)
Private Blog networks links – $1000 (access to post on 100 PBNs if you need)
Google AdWords for SEO boost – $200 per month (to boost SEO and get leads fast)
Talk to Dinesh for most affordable search engine optimization services for small business to grow online fast this year.