Is Estonian Capital Tallinn: The Perfect Hub for Digital Nomads and Entrepreneurs?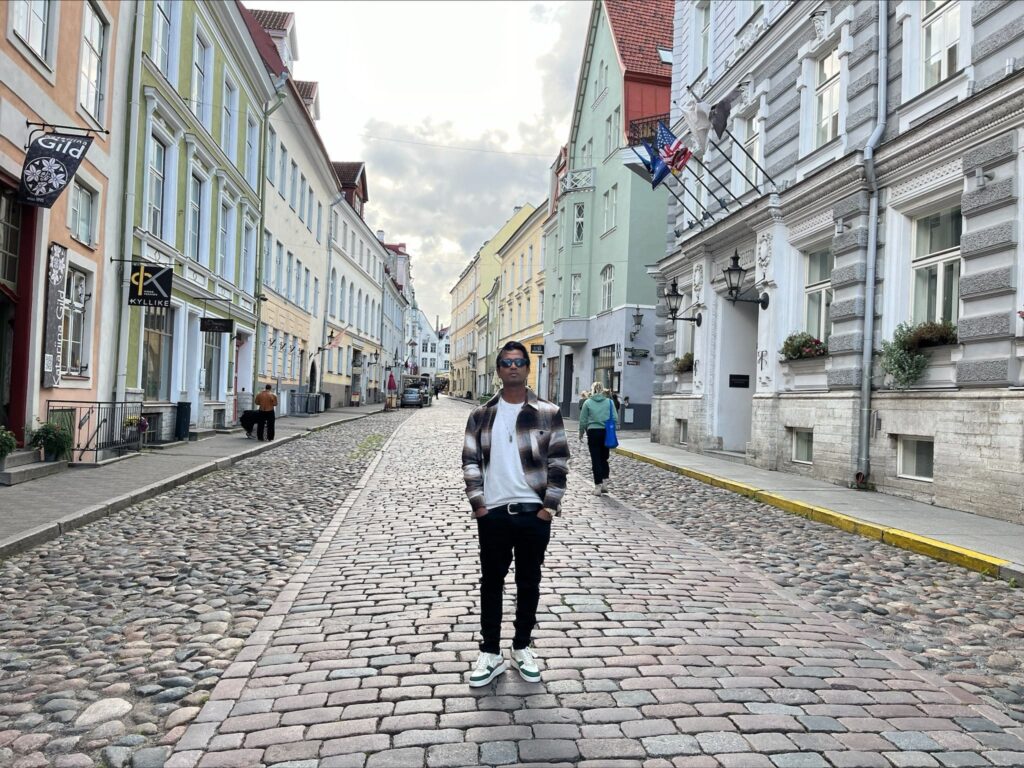 For digital nomads and entrepreneurs looking to establish a strong remote working career or build a thriving digital business, there are few places as promising as the beautiful Estonian capital, Tallinn.
Having periodically enjoyed the charm of Tallinn while staying in luxurious hotels and indulging in rejuvenating Estonian spas, I can vouch for its unique appeal as a base for professional growth.
In this article, I'll share the advantages of making Tallinn your home base, highlight successful Estonian digital entrepreneurs, and offer tips and strategies to inspire you to embark on your entrepreneurial journey in this vibrant tech hub.
Advantages of Choosing Tallinn as Your Base
Digital Nomad-Friendly Infrastructure: Tallinn boasts excellent digital infrastructure with high-speed internet and comprehensive connectivity options. You'll find Wi-Fi available virtually everywhere, making it easy to stay connected and productive.
E-Residency Program: Estonia's pioneering e-Residency program enables entrepreneurs to establish and manage a business remotely with ease. This digital identity allows you to access various government services online and run your business seamlessly from Tallinn.
Startup-Friendly Environment: Estonia has been consistently ranked as one of the most startup-friendly countries in Europe. Tallinn is home to numerous incubators, accelerators, and co-working spaces, making it an ideal place to network and collaborate with like-minded individuals.
Tech Hub: Tallinn is often referred to as the Silicon Valley of Europe, thanks to its vibrant tech ecosystem. It's the birthplace of global tech success stories like Skype and TransferWise (now Wise). Being in such an environment can foster creativity and innovation.
Quality of Life: Tallinn offers a high quality of life with a mix of modern amenities and historical charm. The city's efficient public transport, excellent healthcare, and low crime rates make it an attractive destination.
Examples of Estonian Digital Entrepreneurs
Taavet Hinrikus and Kristo Käärmann (Wise): Founders of Wise (formerly TransferWise), this Estonian-born fintech giant has revolutionized international money transfers. Their success story started in Tallinn, where they developed the idea that would change the way people send money worldwide.
Sten Tamkivi (Teleport): Sten Tamkivi is the co-founder of Teleport, a company dedicated to helping digital nomads and remote workers find the best places to live and work worldwide. He is an active member of the Estonian startup community and has been influential in promoting the country as a hub for tech enthusiasts.
Karoli Hindriks (Jobbatical): Karoli Hindriks founded Jobbatical, a platform connecting talented professionals with job opportunities around the world. She has been an advocate for remote work and regularly promotes the benefits of living and working in Tallinn.
Tips and Strategies for Success
Embrace E-Residency: Take full advantage of Estonia's e-Residency program to set up and manage your business remotely. It provides a streamlined process for entrepreneurs, making it easier to focus on growing your venture.
Network Actively: Attend local meetups, conferences, and networking events in Tallinn to connect with potential collaborators, mentors, and investors. The tech community here is welcoming and open to newcomers.
Seek Mentorship: Don't hesitate to seek guidance from experienced entrepreneurs who have navigated the Estonian startup scene. Their insights and advice can prove invaluable.
Immerse Yourself in the Culture: Tallinn is a city rich in history and culture. Take the time to explore its charming old town, savor the local cuisine, and immerse yourself in the Estonian way of life. A balanced lifestyle can boost your creativity and motivation.
Conclusion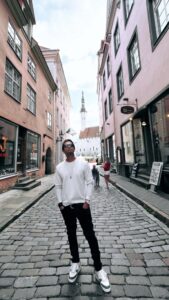 Tallinn, with its robust digital infrastructure, innovative tech scene, and high quality of life, is a dream destination for digital nomads and aspiring entrepreneurs.
Estonia's e-Residency program simplifies the process of starting and managing a business, while the city's welcoming community and inspiring success stories provide the motivation you need to take the plunge.
As the founder of SeekaHost, a global web hosting services company, I can attest to the opportunities Tallinn offers for building and growing digital businesses.
So, why not make Tallinn your next home base as you embark on your entrepreneurial journey? The possibilities here are endless, and your dreams are within reach in this thriving Baltic gem.