Create PBN Backlinks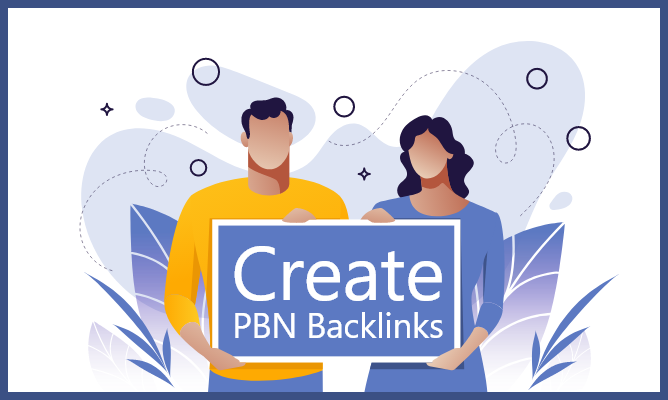 Learn What Are PBN Backlinks & How to Create Powerful Links to boost SEO in 2021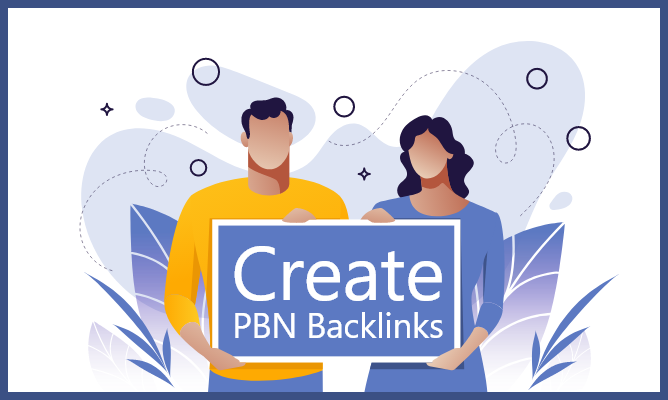 There are many people who are scared of building PBN backlinks and many are worried even if their site has got PBN links. The reason is they do not what are private blog networks in 2021 and how they help in SEO when done correctly.
I came across this article by monitorbacklinks.com written by Christopher Benitez, which states they PBN Backlinks are too risky. Seeing that misinformation got me fired up to write this guide to explain to what are the bad once and good stuff. Any link built is risky if they build the wrong way.
Before going any further watch the blow two videos to see how I build the link from private blogs hosted with multiple IP hosting via PBN Hosting manager tool.
There is a Right Way to do PBN Backlinks in 2021
I have been using PBNs and my recent posts show hto create a blog network that can be used as a public or private blog network. You must read that article here. So, you know how to build a PBN and why and how I have related the link building from PBN's similar to guest posting for backlinks.
If you are building backlinks buy asking someone or paying for it for their time to get a link or even get links because you are friends with a blogger (I have tons of links from friendly bloggers for free for some I paid money to appreciate their time.)
Are building PBN links safely?
No link is safe if it is hitting hard a targeted anchor and worse from low quality websites.
You might wonder why refer to separate distinct blogs as a network? The reason is rather straight forward. All the fully-fledged blogs in a PBN essentially have one owner.
The PBNs should be real blogs and maintained with new content, social shares, branding and get traffic as they grow. A new PBN may not have traffic but as a new blog, it should growing overtime and get traffic, get backlinks, and become a great blog.
Read the article I have written at https://www.fernandoraymond.com/private-blog-networks/ so you can see how I have explained it showing Neil's article where he says only do guest posting to get backlinks but PBNs are penalty waiting.
You can use PBN backlinks for many things and what is important is the PBNs are like blogs I have mentioned below.
some of them are Google news approved solids sites and get tons of traffic from Google each month. I have got links from all those sites for my blogs and tested for several months.
So, I believe by now you are good to learn how to create backlinks from private blogs which some of them are public blogs.
Why build PBN Backlinks?
They are much easier to build and scale SEO focused links.
You can find many PBN link sellers online and if you know how to test the quality of those sites you are good to build backlinks easily and cheaply.
You can ask for blog owners on my Facebook group here. Just post for what niches you are looking, and many people will reach to you.
And then check the metrics of the blogs before getting any links from them.
And if you want to build your own private blogs and create links, let's look at how to do it.
How to create PBN backlinks?
If you are new to PBN, learn it all here and then read about how to build a private blog network.
The best is to create at least 10 to 20 blogs and have them for your future. You will need them, and you earn money from your blogs by taking guest posts on them.
Creating blogs to publish others beautifully written content is one of the best ways to earn some money online.
Many people sell guest posts on blogs they own and easily make thousands of dollars each month.
Guest posting for client SEO works is a main business at ClickDo, and Dinesh manage the sales and operations. So, if you are after guest posts on PBNs for backlinks, reach out to them via email or book a call to discuss how PBN backlinks packages can help SEO. You can read more about types of backlinks Dinesh has explained in this article.
Now let us look at how to build backlinks from PBN to boost brands, SEO and even when taking guest posts from people who wanted to get published on our PBNs.
How I built best PBN blogs?
If you are building a backlink from PBN, make sure that the PBN blog which you are publishing a post to get a backlink is well maintained and updated regularly with the authentic content. With that being said, PBN should not be used just for link building purposes. PBN blogs should be treated as a normal blog and should be well indexed by Google Search.
For example, If you take this domain www.blogrovr.com, It's a proper website which we built from the expired domain.
Blogrovr is a PBN kind of blog built from the expired domain and has the following features,
Blogrovr is now Google News Approved
Blogrovr has social media profiles
Search console & Google Analytics are integrated
Hosted at unique IP in SeekaHost & free from footprints
Blogs published in this kind of domains will be indexed instantly by Google since these blogs are Google News Approved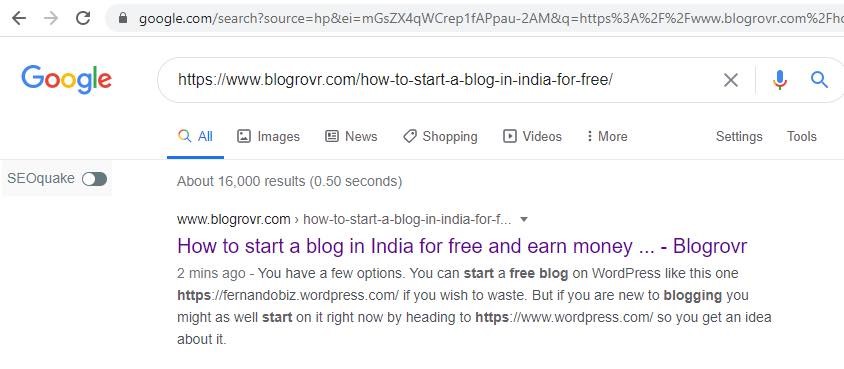 From the above image you can see that the blog which is published in Blogrovr has been indexed within 2 minutes from publishing.
Check out this video where I have shown in live how the blogs gets indexed within 2 minutes after publishing.
This is just an example, similarly, we have over 250 top-notch blogs at ClickDo where we publish contents regularly. Dinesh manages most of the private blogs and daily pumps content that is provided by guest posting services buyers. SO each of the blogs contains well-written content and are published in an SEO friendly manner.
It's not only for just building links. Each blog is taken care and updated regularly to maintain authority on search engines like Google and Bing. So when links are placed in these blogs, it passes massive authority to the business websites. Also, some of the digital marketing agencies and SEO consultants use blogs to publish content that build brand citations and in-content links to their client sites. It helps the initial SEO as well as gives a good foundation for the link building activities in the long run.
When it comes to creating PBN links its vital that you do not repeat the anchors and ideally, do brand anchors and partial match keyword focuses anchors. (Example to rank for "PBN Hosting" by SeekaHost we would like "SeekaHost PBN Hosting" or say "PBN Hosting by SeekaHost" and a lot of brand anchors like "SeekaHost")
In 2021 SEO has to be done smartly and you can not just build links from any site or non-niche relevant sites. It's just going to waste your time on plugging links from totally unrelated sites.
The best way to get SEO benefits from PBN backlinks is to get from niche relevant blogs, well managed and contextual links.
See the below blog which is managed by ClickDo content publishers.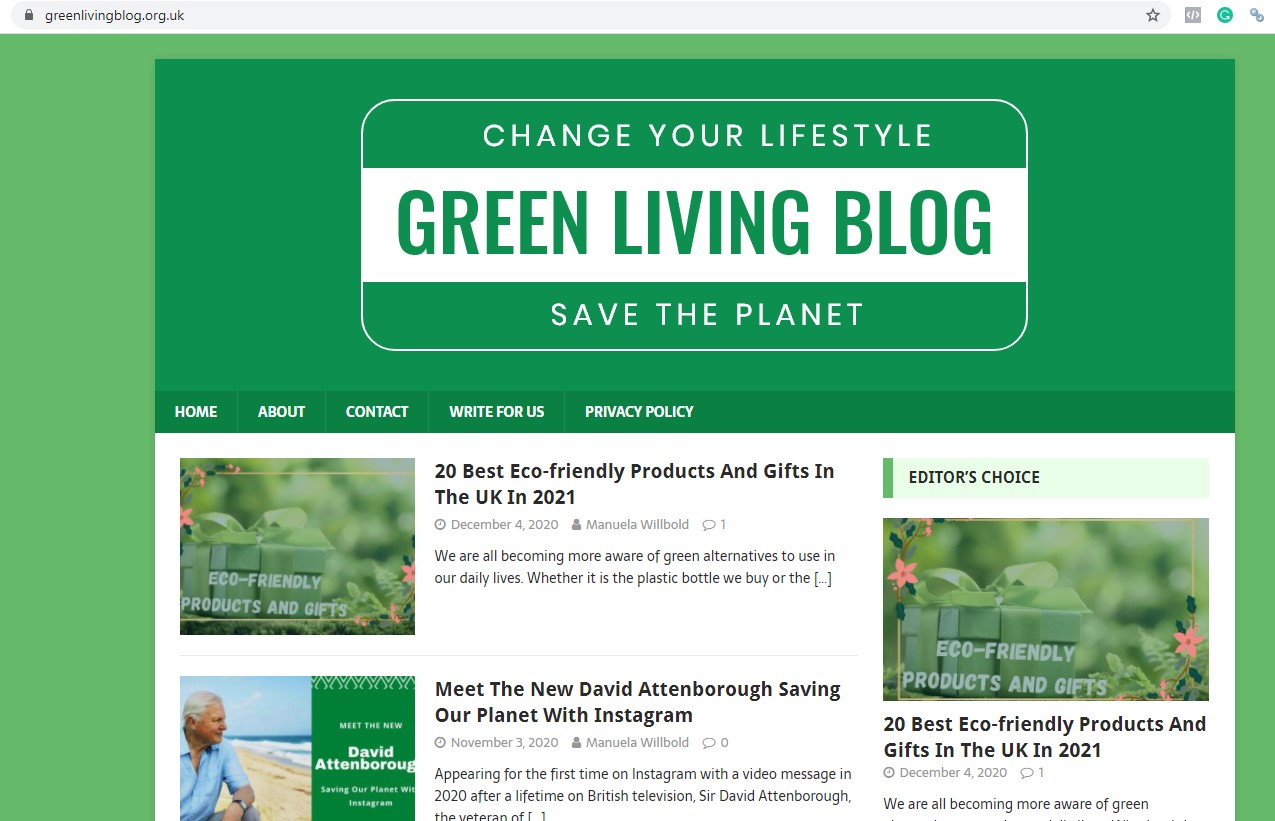 You can visit the Green Living Blog and see how the content is published and it's growing blog built using an expired domain.
Recently Dinesh at ClickDo found the good domain (bnmagaziine.co.uk)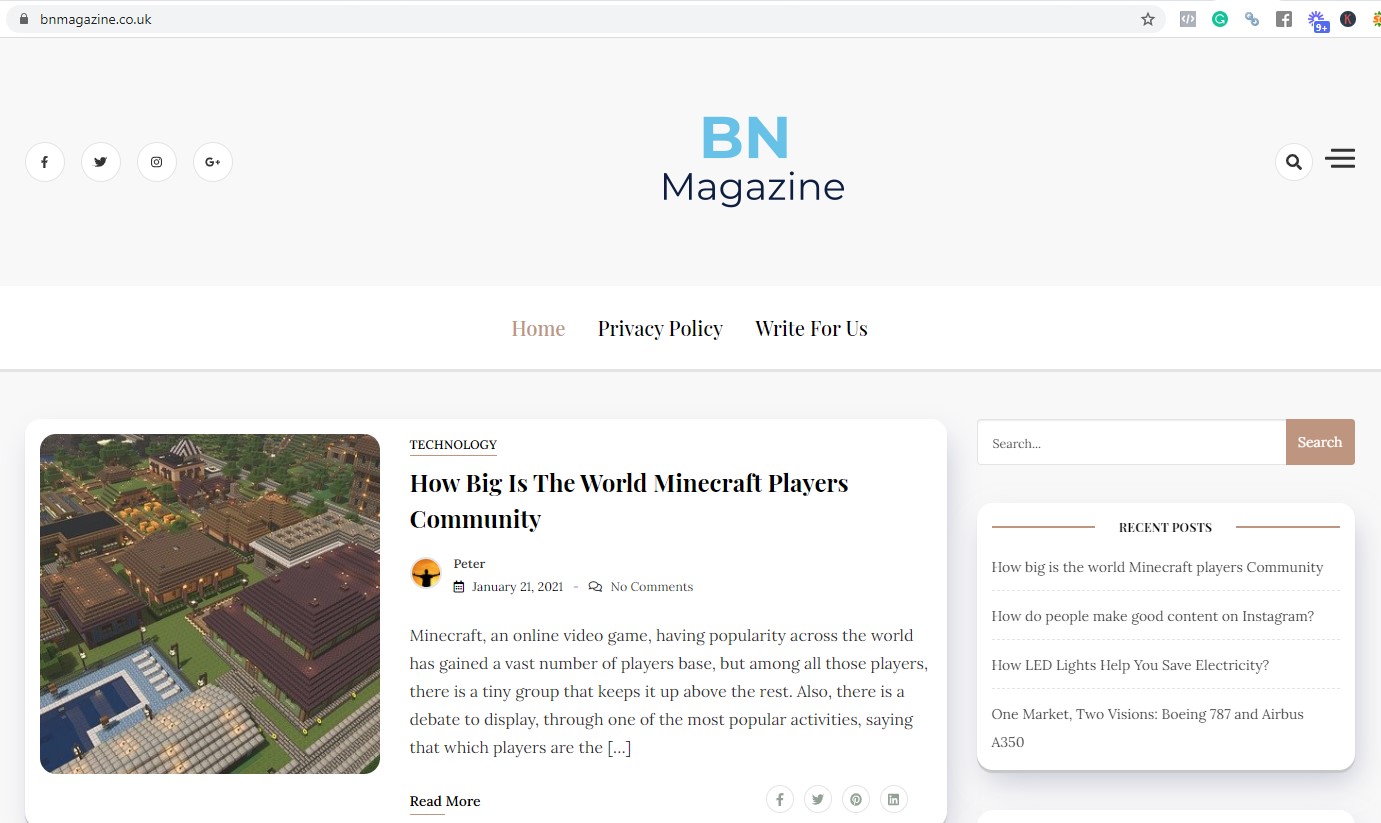 It was hosted with the SeekaHost PBN Hosting tool as well.
There are many more private blogs owned by ClickDo as well as SeekaHost which are used for content publishing.
If you are looking for links from powerful PBNs you can inquire or buy here.
How to create PBN Backlinks? – FAQ (Frequently Asked Questions)
What are PBN Backlinks?
PBN's called as the Private Blog Networks are the list of websites which is commonly owned by the same person or group of people in a network. All these PBN Blogs are used to build natural backlinks to the business website for improving the ranks in the Google Search. PBN Backlinks are one of the core facto in the Off-Page SEO.
How to create quality PBN Backlinks?
While building the backlinks from the PBN, you should make sure that all the PBN are hosted in unique IP's with zero foot prints. Ideally each PBN blog should be treated as a unique website, only then the links from those PBN blogs will be very effective and will help your business websites with some link boost.
Does PBN backlinks safe for SEO?
It depends on how the PBN blogs are maintained and updated over a period of time. PBN's should not be used only for the sake of links. PBN's should be treated as normal websites and contents should be updated regularly. So the links placed from those blogs will look natural when it is used for building backlinks.
Will PBN links harm my SEO?
It depends on how you use the PBN blogs to build links. If you are linking with a hard anchor from irrelevant sites, it will effect your site even if you are linking like that from the high authority sites. So get proper guidance from SEO experts while building links and play safe with links.