What Are Blogging Mistakes Bloggers (5) Make With WordPress Blogs (How To Undo Them)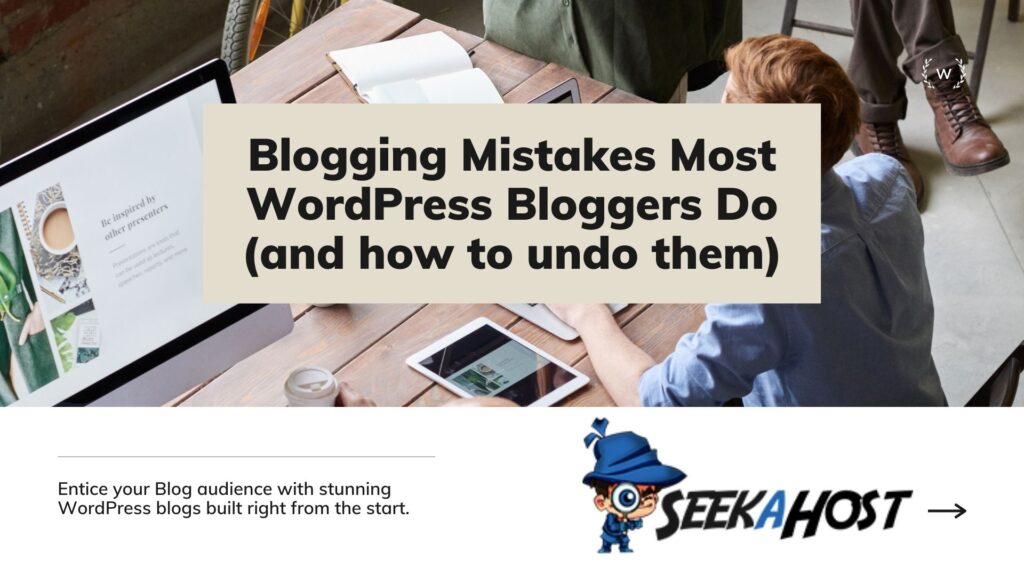 There are many beginner blogging mistakes most bloggers do when they starting out their career.
It is not uncommon for most bloggers to make wrong decisions during the initial journey of their careers.
Even the topmost bloggers of today might have made huge errors at their starting journey. However, many bloggers don't care to undo those mistakes while a few ones constantly review and upgrade their blogs- and that's the differentiator between a failed blog and a revenue-generating blog with global recognition.
If you are new to blogging first read What Is A Blog and How Does It Work? (2021 Blogging Guide).
If you want to be on the right side of the fence and join the list of successful bloggers, then this post is ideal for you. The only commitment we need from readers is to act on the information we have shared in this post.
In this post, we are going to talk about some common and a few uncommon mistakes made by new bloggers.

Mistake#1: Getting overwhelmed by upselling tactics
If you want to enjoy a long-term career in blogging, you certainly need a self-hosted WordPress site to start and run the blogging site. But when you search for a hosting plan and a domain name, many providers present you with a chaotic collection of options with an extra price tag for each.
Get a cheap .com domain name registration for $5.99 at SeekaHost and Super fast cheap WordPress hosting plans for blog hosting.
By signing up for the seekahost.app you can get it all at once place from the WordPress hosting control panel.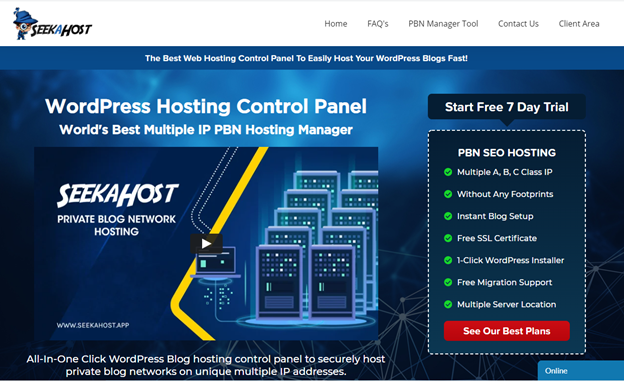 These services could be extra mail accounts, privacy, advanced security, and others. This choice overload overwhelms you and complicates the buying process. 
Our Advice: Start small and scale up gradually as your blog grows
As a beginner, your main objective is to deliver a positive user experience. So, it's enough to get a unique domain name and buy WordPress hosting plan that assures a reliable, fast-loading website. You don't need add-on services in the beginning.
You should better concentrate on the volume and quality of hosting related resources like disk space, bandwidth, RAM, server configuration, infrastructures, and speed technologies like SSD or other advanced resources.
When your WP site grows in the future you will be in a better position to decide whether or not you need any more resources. If needed, you can easily buy these add-on services from your provider in the future. Starting with a basic plan also lowers down your expenses so that you can divert the savings for promoting and marketing your blog.
Mistake#2: Ignoring the ultimate Security of your content
Cyberattacks are registering a hefty growth every year and the attackers aren't targeting any specific businesses or sectors. So, fortifying WordPress security isn't enough. You should also make a solid bounce-back strategy to minimize post-attack damage to the business.
Content is your asset and so is the database of your customers/readers. So, ultimate security here means taking backups of this vital data on a daily basis. It will make it easier for you to quickly bring your business back on the track even after the your site is hacked or damaged. 
Our Advice: Backup your site to ensure quick recovery
Make it a habit to take regular backups of your website so that you wouldn't find yourself in a tight corner when your site is hacked or damaged. Many reputed WordPress hosting providers offer automated backups to guarantee that your entire site is accurately backed up daily which will make it easier for you to restart your digital business post-attack.
Tips
Use Plugins: Thankfully there are several easy yet effective backup plugins that allow you to automate the backups with well-defined criteria/preferences.
Store at remote location: Regular backups make real sense when they are stored at a remote location- not just on your web server. It will ensure that even in case of server failure you can recover the backups from the remote location.
Create multiple copies: Make sure that you store multiple copies of your backups on cloud storage services like Google Drive, Dropbox, etc. Backup plugins like UpdraftPlus can automatically do that for you.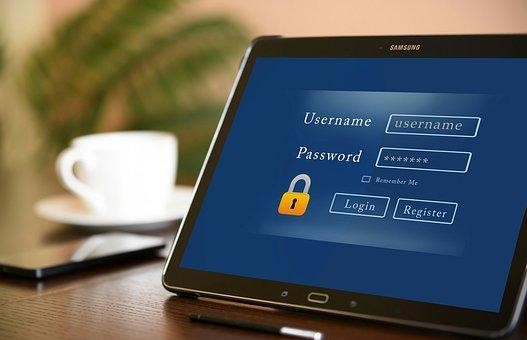 Mistake#3: Not setting up a Contact Form
The beginners generally have the notion that it will take time before their blog gets recognition and then they will start working on the marketing tactics. However, blogging is a field with heavy competition which means agility is the key to success.
So, while your blog is still in the initial stage, you can utilize this time to do your homework for marketing strategy. Collect the information, make subscribers and help visitors know more about your passion and profession.
Our Advice: Create a contact form to collect visitors' information
A quick and effective way to build relations with initial visitors is to set an attractive and easy contact form.  It allows visitors to instantly contacting you and clears their queries.
While you won't get a contact page out of the box with WordPress, it does allow you to create one to collect the visitor details.
Pro-Tip
Creating a contact from the conventional way could be a tedious and long winding process for a beginner. Thankfully there are form-building plugins that allow you to quickly create and insert forms on your WP site- either by tinkering with the readymade templates or creating branded contact forms from the scratch with the help of easy drag and drop tools.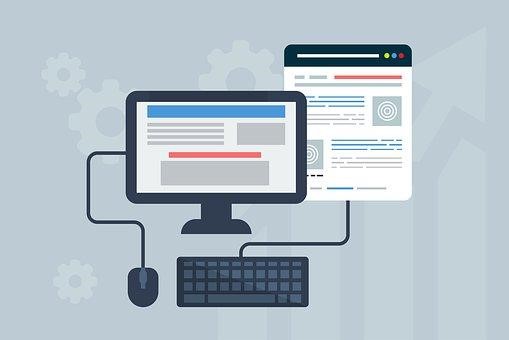 Mistake#4: Choosing an irrelevant or substandard theme
Just like the interiors of your brick and mortar shop the WordPress plays a vital role in attracting people and keeping them engaged for long.
As the theme represents the brand it can have a subtle yet deep impact on visitor's mindset as well. Many bloggers buy cheap WordPress templates to save a few dollars. That's a costly mistake.
Shabby themes create distrust and may prevent people from making a purchase or subscribing to your blog. Likewise, the mismatch between the business/brand statement and a theme can also raise doubt about their genuineness.
Our Advice: Invest in a premium and relevant WP theme
Buying premium themes is more expensive but you get the best value of each extra dollar you pay. It's a simple calculation- blogs with better branding appeal to top advertisers and they are more likely to pay premium rates.
By premium, we don't only mean hefty price tags or many bells and whistles. You should rather focus on the relevance.
Ensure that the theme maintains a design consistency throughout different web pages as it plays a vital role in building a brand. Inconsistent design can make visitors suspicious. After all, it is difficult to trust businesses that are not serious about their digital brand identity.
An ideal WP theme should:
Look equally good on all devices (desktop, mobile, and tablets).
Be easy to customize and flexible to adapt to your needs.
Work with popular plugins and WordPress page builders.
Be optimized for performance and speed.
Pro Tip: It is always a good idea to go for multi-purpose WordPress themes so that it remains relevant even if you decide to change your business model in the future
Mistake #5: Not following visual branding practices
Many new bloggers are a bit too relaxed when it comes to creating a visual branding strategy for their blog. They think that posting valuable content and social media sharing is enough for branding. They don't concentrate on the branding aspect of their visual layout.
Many new bloggers conveniently ignore the saying that still holds- A picture is worth a thousand words which underlines the immense impact of layout and site design in building your brand. They end up investing in a layout with limited controls over visual elements which restricts your branding efforts.
Our advice
To a great extent, your blog income is determined by your brand reputation. Your WP theme offers a unique identity to your brand and helps you connect better with your prospects. It offers you an element of familiarity that encourages visitors to return and may turn random clients into regular customers. So, keep your theme consistent across different pages.
Pro Tips
Logically repeat and highlight a few selected elements of design like colors, shapes, or graphics.
Wisely integrate your logo inside every important portion of your content like images, infographics, and offers.
All these things will help you in creating a thread of familiarity at different pages- something that works at the subconscious level of your visitors and encourage them to move to the next step like online shopping, subscribing, or liking your social media pages.  
The WP site owners with multiple websites generally struggle to perform site management and publishing tasks on each website with equal efficiency.
Switching between different dashboards and performing repetitive tasks can be very stressful and may also lead to human errors and negligence like not updating the theme or plugins promptly.
Multiple sign-ins/sign-outs waste a lot of time and also impact the overall productivity of bloggers by keeping them engaged with complex technical tasks that negatively impact their creativity.
Bonus Advice for WP publishers with multiple websites
An easy way to overcome these blogging mistakes to avoid is to use specially architected panels for publishers with multiple WP websites.
One such panel is seekahost.app. It allows you to monitor and manage all your websites from a single interface and single sign-in. For instance, you don't have to separately login/logout from 5 different panels to separately manage 5 websites.
Just log in to the Blog hosting control panel and you can monitor and manage all 5 sites in a single interface.
There's no need to remember different login credentials or separately performing repetitive actions on each site.
SeekaHost is loaded with the required capabilities and features to manage all the key aspects of WordPress sites- upgrades, security, SEO performance, key stats monitoring, and more.
It empowers you to keep all your WordPress sites secured and up-to-date for optimum performance.
It also saves lots of your time and efforts that you can spend on core activities like publishing and marketing rather than wasting it on complex technical tasks.