How Much Does It Cost To Start A Blog On WordPress In 2020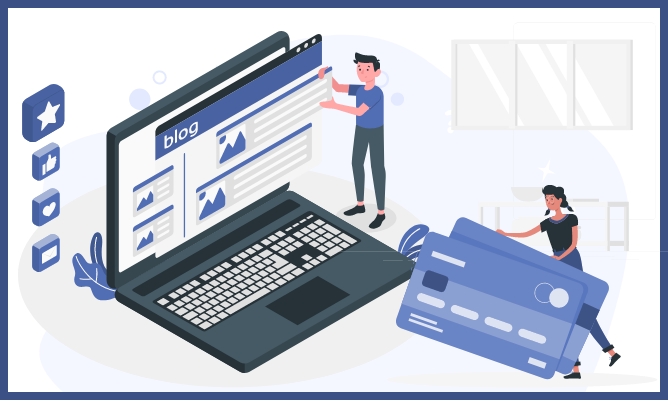 How Much Does It Cost To Start A Blog On WordPress In 2020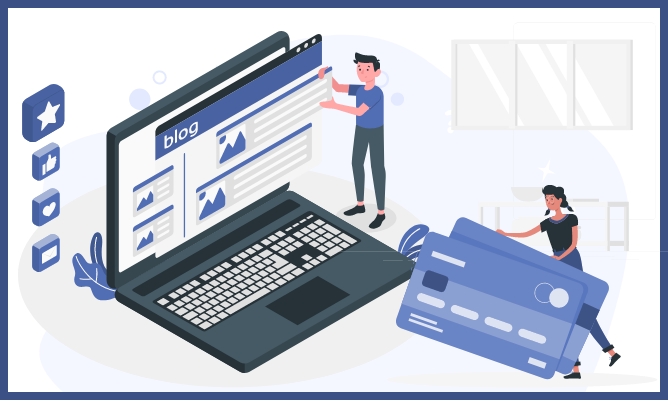 So, you want to be a blogger?
Welcome to the world of Fernando Raymond (this blog), Leo Babauta (owner of zen habits, a personal development blog) and Mario Armando Lavanderia Jr (famed for his gossip blog PerezHilton), who are all making good money with their blogs.
Of course, one of the most important considerations initially when starting a blog is what it costs.
It is more or less taken for granted that most writers would start a blog using the popular WordPress platform due to its reliability and flexibility.
We examine in detail what the cost of owning a WordPress blog is before you can make millions with your website.
Let's begin.
A Free WordPress Blog – How is that possible?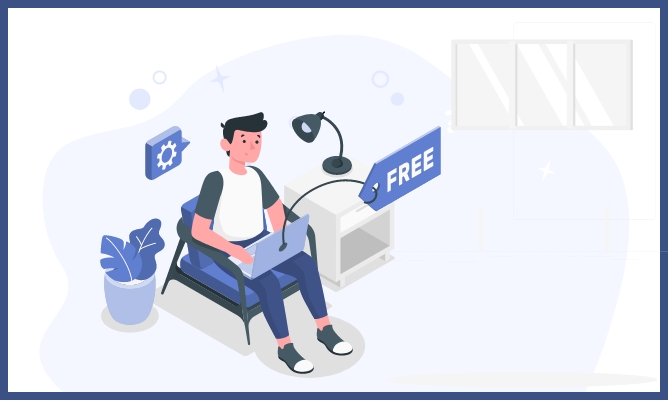 Depending on what you start with, it can cost between nothing (you read that right) and $1,000 to start a blog. I am not kidding! It would not cost that much unless you are ripped off by someone who will charge you that much to create your blog. Starting a blog shouldn't be costly and I have started hundreds of blogs. Only the first few blogs cost me the most as I did not know how to start a Blog on WordPress using the best WordPress blog hosting back then.
How can you achieve zero cost? Or is it free to start a blog, you ask? Well, WordPress is available via .org and .com platforms. The technical difference between them is quite minimal. They even have the same logo (albeit in different colours). If you start a blog on WordPress.com, you could do it for free.
But of course, there are several disadvantages to consider:
You don't own the blog. It is owned by WordPress.com. They can take it down without giving you any reason, and all your hard work could be gone.
WordPress will insert advertisements which you cannot control. Nor do you get paid when those ads are clicked via your blog.
You cannot add any plugins, even free versions. These include the most basic plugins for contact forms for building a mailing list, a pay button, and so on.
The free space is really small, only 500 MB. That is not enough to host a good number of images or videos.
The bandwidth is also minimal at 500 MB. Just 30 daily visits to your blog will choke the website and slow it down or take it offline for a period.
You can't perform all-important SEO since you are on a subdomain such as john.wordpress.com. Google hates subdomains and in the world of search engines, what Google says, goes.
In the end, you would get tired and want to shift to the paid version of WordPress.com, and they would offer their own hosting company Bluehost for a smooth migration. Hardly a suitable solution since you cannot leave Bluehost quickly as your platform is hard to migrate to another hosting provider. Hence though you can have a free WordPress blog (probably build one in as little as 10 minutes), it is not advisable to do it.
Advantages of a WordPress Blog with paid domain and hosting in 2020
The alternative is to download the WordPress.org software, buy a domain at www.seekahost.com, pay for hosting at www.seekahost.org  (your own digital real estate that operates as you want it to), and start a blog that matters.
If you are planning to use the best blog hosting site in the world, you can get your domain hosted and live in less than 60 seconds.
SeekaHost.org gives the best Blog Hosting control panel which makes it easy to start a WordPress blog.
Let us look at these factors one by one:
The WordPress software itself is free. Just type "Get WordPress" in Google (or Bing or any search engine of your choice).
It will take you to the Download Page of WordPress.org. You can download the package to your computer straight away and begin to use it.
But you need a website. That has two components – a domain name and web hosting, which you would have to pay for.
Domain Name
The domain is probably the most crucial part of your site apart from the content. Anything else can be tinkered with, altered, and modified. But a domain name and extension once chosen remains a permanent feature of your site. There are two parts to a domain name – the name of the site such as MSN and the extension such as .com. The name can be anything you choose, but of course, you are required to select it wisely.
It should be easy to remember, not very generic, but brandable and expandable – you may start with one WordPress Blog, but you don't want to miss out on adding more domains to a possible Blog Network you can build later. You can use letters, numbers but best to leave a hyphen out (special characters $%&@ are not allowed). There are many types of extensions available for top-level domains. Of course, you must be aware of the .com that has been everywhere since 1994.
Other very well-known top-level domain extensions are .net and .org. There are several newer domain name extensions such as .info and .biz. Some prefer rather unique domain name extensions such as .church, .science, .xyz, .bargains and more.
There is no formal reason to use any particular domain extension except .org, .gov, and .edu, which are used by organizations, governments, and educational institutions. Whether you own john.com or john.xyz, it should not, in theory, make any difference to Google. However, you should consider the purpose of your blog, e.g. personal blog, a business blog and who you want to target with it.
Another way to make your domain name stand out is to pick one that rhymes or is simply hilarious like some of these here. Often an extension reflects the purpose such as .biz is chosen mostly by online stores (it is next to .com or commerce the most popular among new store owners). Top-level domains may spawn second level domains or ccTLD such as .co.uk (.com that is registered in the UK and resides on a British hosting company).
Cost of Domain Name
You cannot actually buy a domain name directly. You lease it for a set period. Each domain name extension has a registrar such as VeriSign for .com extensions. But there is no way you can approach a registrar directly, instead you have to buy the domain through an intermediary. The intermediary fixes a price for different extensions.
If you are buying a domain from SeekaHost, a highly reputed hosting service, you have to pay very little compared to the market price.
These are the prices they charge for different top-level extensions:
.com – £7.90 if you are buying at www.seekahost.co.uk or else on www.seekahost.com $10.50
.co.uk – £6 at www.seekahost.co.uk or $8 at www.seekahost.com
.net – £7.90 at www.seekahost.co.uk or $12.50 at  www.seekahost.com
.org – £8.27 at www.seekahost.co.uk or $10.99 at www.seekahost.com
These are annual prices. You cannot purchase a domain on a weekly or monthly basis.
If you check, you will find that a .com domain is one of the cheapest. It is also the most well-known domain extension with 145 million websites registered as a .com (in fact, there is an entire economic recession named after it – the dot com crash of 2000)!. If you are starting a blog, I would suggest that you select a .com domain though any of the others would also suit your purpose apart from a .org.
WordPress Blog Hosting Services and Cost
What is a hosting provider? Most newbies in blogging confuse a domain name with hosting. A domain name is like the registration number of your vehicle. Hosting is the gas tank.
A website is, after all, software. Lots of 0s and 1s arranged in files, folders, and displaying a particular web page or set of pages. But where does this website reside? A website resides on a server, which is a fancy name for a huge hard disk – actually hundreds of huge hard disks. You could own your own server. In fact, many companies do. But for a single blog that is going to be at most 4 GB in size, a 10 TB server is overkill.
Secondly, how do you ensure that it is connected to the internet 24×7? Are you never going to go on a holiday? What about power outages? How are you going to perform a backup unless you have another server? This is too complicated unless you have a large budget and a whole IT department. The easy way out is to buy space on a hard drive belonging to a hosting company.
In addition to hosting, you get several added features:
No chance of internet outage. They have several dedicated lines.
No concern of losing your site. It is backed up daily.
Immediate tech problem assistance just call customer care. They can solve it.
No risk of malware. They scan their drives daily.
No need to download WordPress to your computer either. They have a one-click install. Just go to your control panel and install WordPress and start typing away.
Comes with PHP and SQL for the backend.
SeekaHost WordPress Hosting Services and Plans
SeekaHost has some of the best hosting plans amongst all hosting providers as you will see and be able to compare below.
Remember that hosting can get quite expensive. Most hosting companies have paywalls to prevent you from accessing their features.
SeekaHost is upfront and has a one-time charge for its services, which are renewable monthly or annually.
Their services are priced very affordably –
Basic Plan $2.5 / month
1 website
10 GB Hard Disk Space
10 GB Data Transfer
Premium Hosting $14.50 / month
5 websites
50 GB Hard Disk Space
100 GB Data Transfer
Standard Hosting $9.5 / month
3 websites (in case you have your own subdomains such as a blog and an ecommerce store tied to it)
30 GB Hard Disk Space
60 GB Data Transfer
As a beginner blogger, the Basic Plan is more than enough for your needs.
Now we have introduce the best blog hosting plans at www.seekahost.org and you can buy WordPress blog hosting starting at just $2.00 per month if you want it to be hosted with unique Multiple IP hosting.
There are advantages of using such IPs and you can read more about Class C IP Hosting and what is PBN Hosting.
The SeekaHost Blog hosting site is the best and easiest platform to host your domain and get online fast, because SeekaHost bloggers have trialed and tested it and guarantee that your blog can be live within less than 1 minute!
Watch this video on our ClickDo YouTube Channel where my team and I buy an expired domain https://www.greenlivingblog.org.uk/ and Manuela gets it live via seekahost.org in the SeekaHost App in 60 seconds:
–