10 PBN Sites Examples: Best Private Blogs You Must See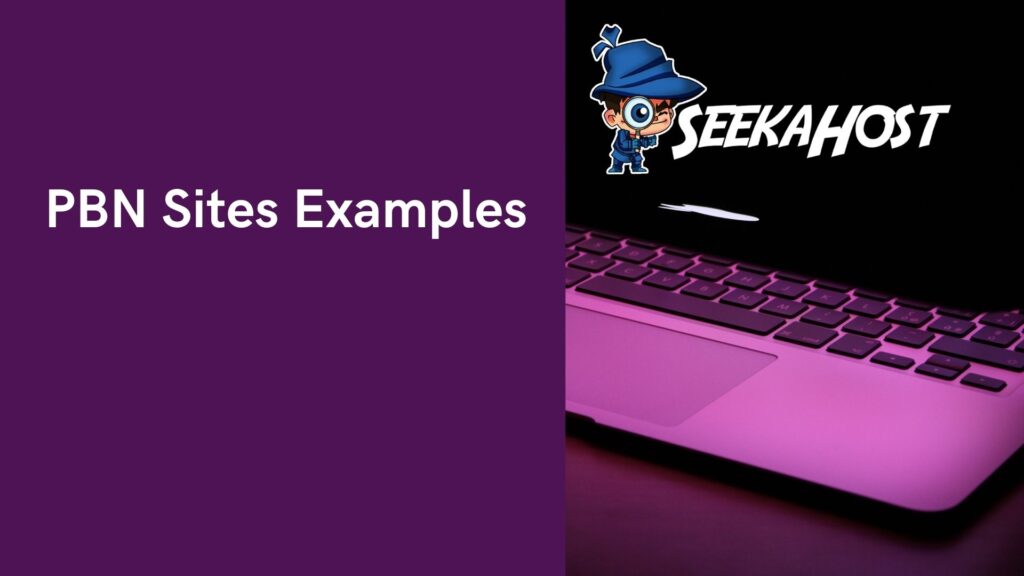 Looking for PBN sites examples to learn how to build private blog networks for PBN backlinks? 
In this guide, I will show you some of the best PBN sites list and also the tips to build your own private blogs with expired domain and multiple IP hosting. 
Many people think PBN SEO is a bad thing to and they are still in 2021 looking for PBNs online. 
I've been building PBNs since 2014 and most of them are authority sites like this https://www.londonbusinessnews.com/ or https://www.entrepreneurstoolkit.org/ and let me show you more sites list later. 
There are many PBN builders in the market as well as PBN backlinks providers but most sell low-quality PBN links.  
Before going for the top 10 PBN sites examples, I want you to think about a PBN as a blog site that's used for content publishing. This > https://www.fernandoraymond.com/blog/ is also a privately owned blog that is hosted by SeekaHost A Class IP Hosting. You can also read about different class IP hosting at SeekaHost.com/Bog/ 
If you are new to PBNs you can read what is PBN before you get started with PBN for SEO. 
Now let's looks at some examples 
10 PBN Sites Examples:
This is one of the well-maintained eco niche-focused blogs owned and managed by ClickDo. You can see the content is mostly published by Manuela and it welcomes guest posts from niche related content writers.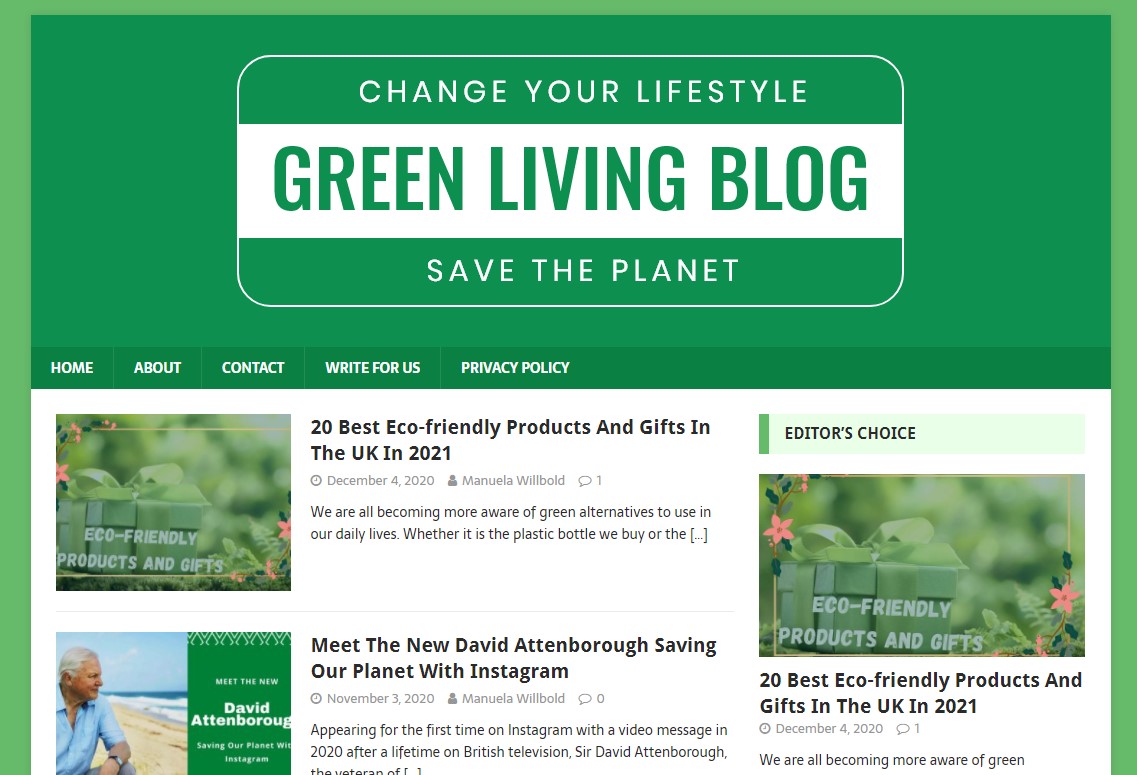 If you are looking for PBN sites for guest posting in green living, eco-friendly niches, the Green Living Blog is a good place to guest publish your articles. You can check the write for us page at https://www.greenlivingblog.org.uk/write-for-us/ to submit your article submission request.
This is another fine blog and one of the oldest PBN sites Dinesh and Manuela have been managing at ClickDo. Most fo the posts on it are written for clients requested or are guest posts sent by clients for content marketing.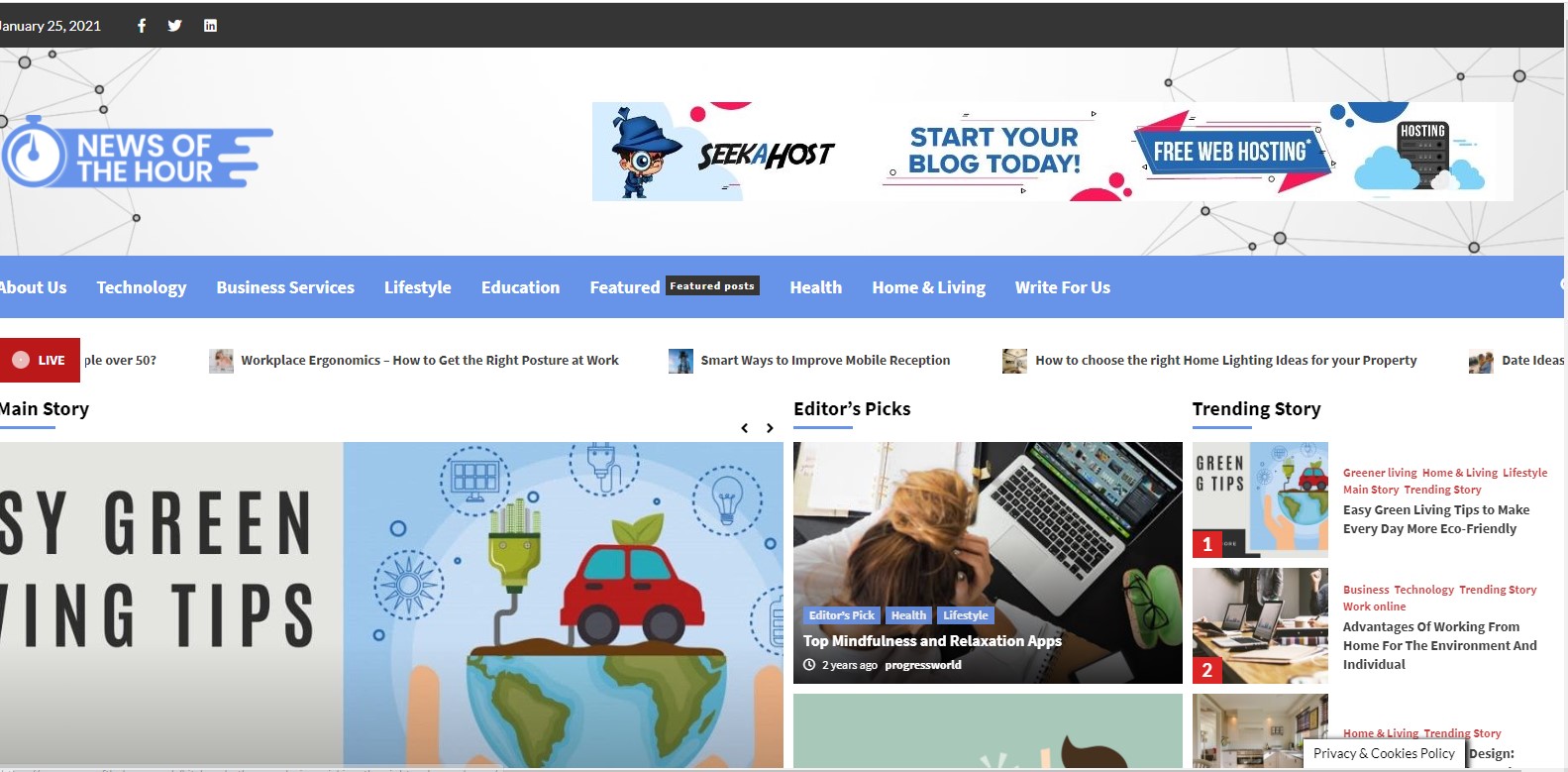 For guest posting on it, visit the write for us page and submit your guest posting requests.
3. Entrepreneurs Tool Kit – www.entrepreneurstoolkit.org
One of the best private blog and it also ranks for "best pbn hosting" and brings in traffic that helps sales for SeekaHost. So you see the power of a well build PBN site and that's one good example for you to follow.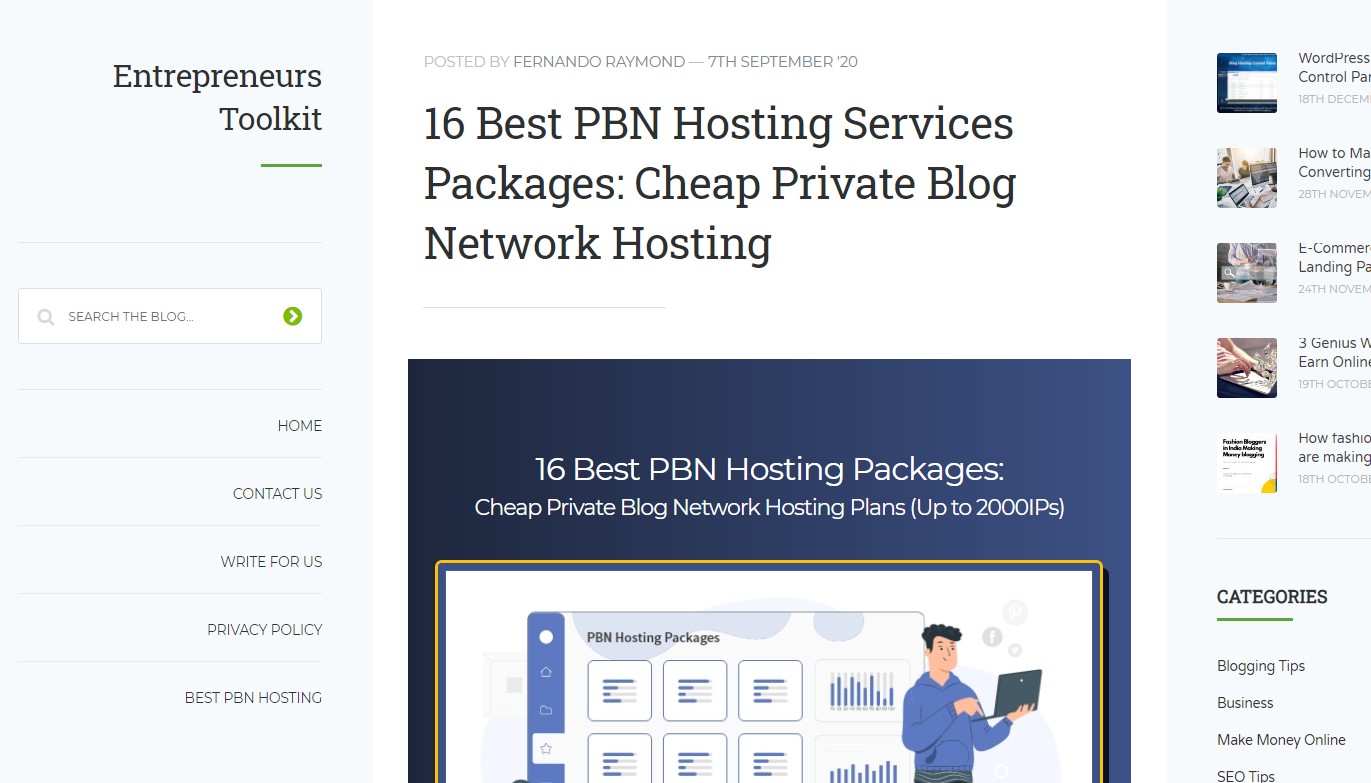 The blog also welcomes guest posts and you visit this page for guest blog post submission or any inquires about writing for the Entrepreneurs Tool kit blog.
This is a blog I built back in the days when I was doing local SEO services at ClickDo for London clients. You can see I actually built it on a new domain and not used an expired domain but I built it from scratch and now it's an old domain which can give niche relevancy for anyone in the SEO industry who is looking for blogs to get some links.
If you want to publish the London secrets blog, get in touch with Dinesh at ClcikDo.
This is one of my favourites and the names sound so good. Pretty good blog and it's quite new so will take some time to grow with more content and become a powerful PBN.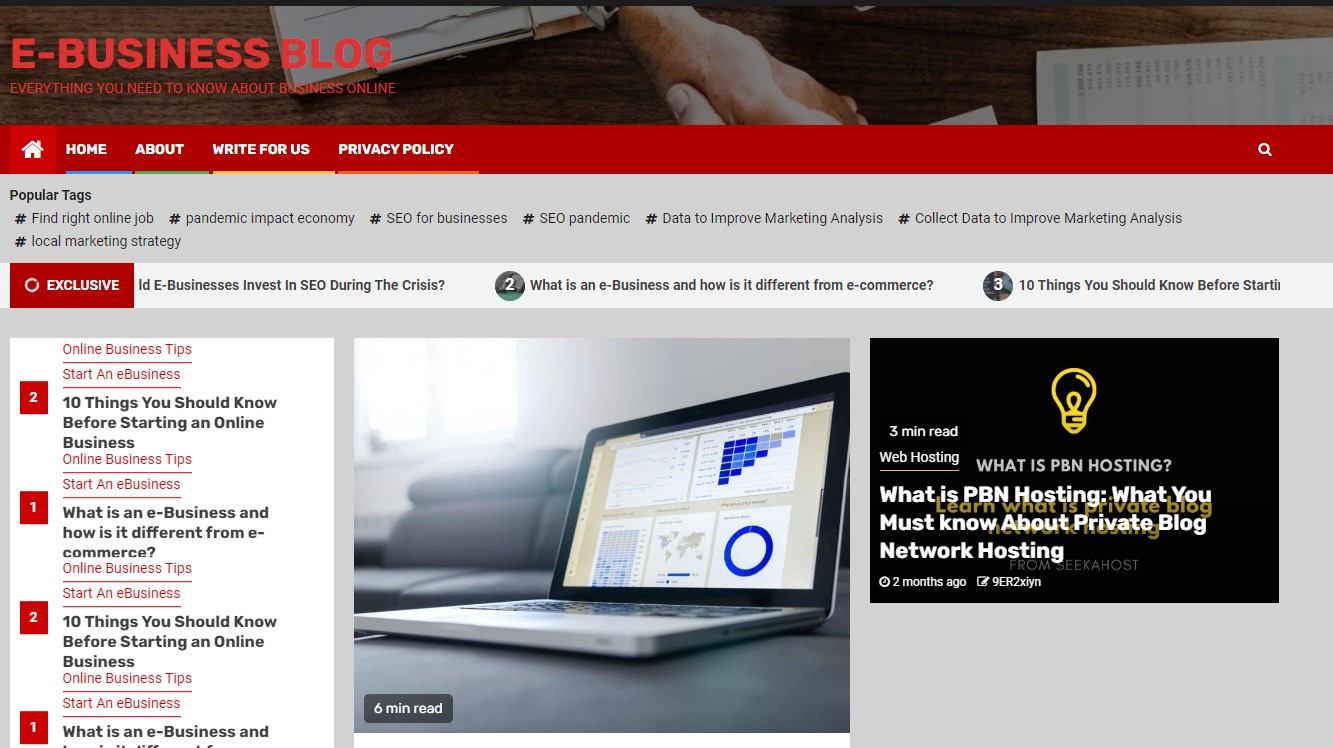 One of the tops blogs we started building at SeekaHost by our content marketers. It has some nice backlinks and should be a good private blog in future.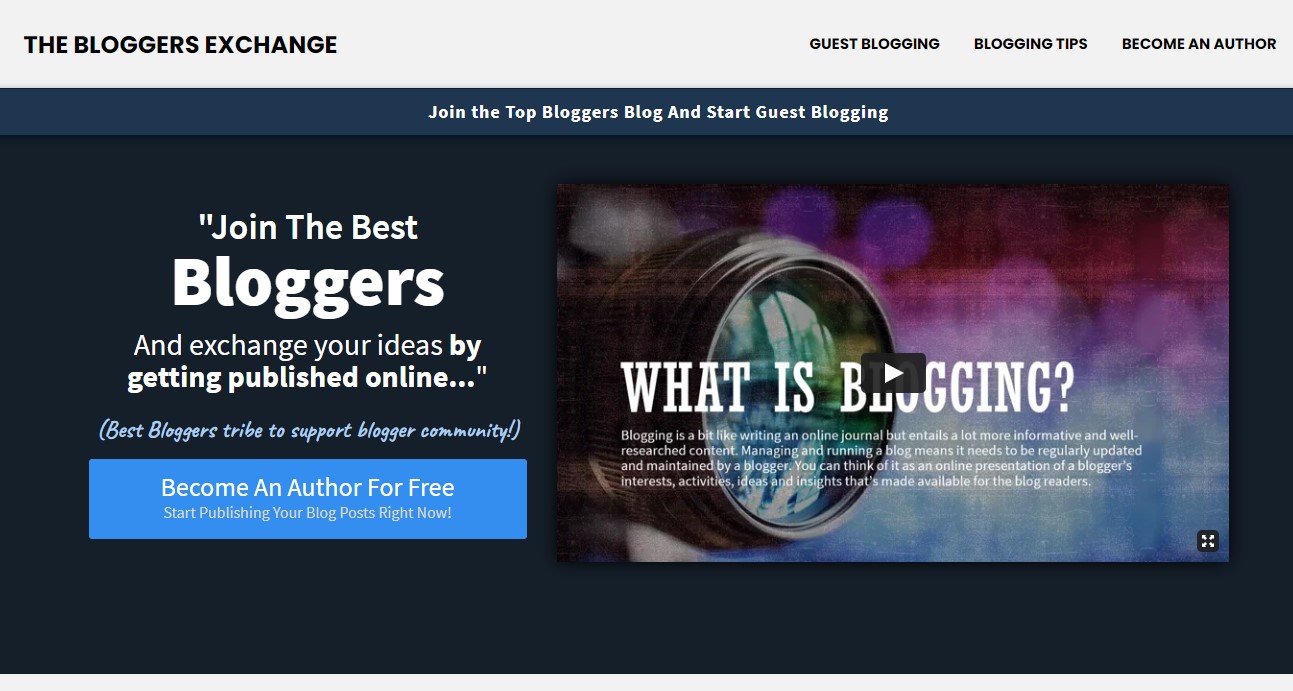 You can become an author and publish as much as content on the site and you just have to create an account by requesting at https://www.the-bloggers-exchange.org/become-an-author/
Newly built PBN site and you can publish guest blogs on it by asking from Dinesh at ClickDo.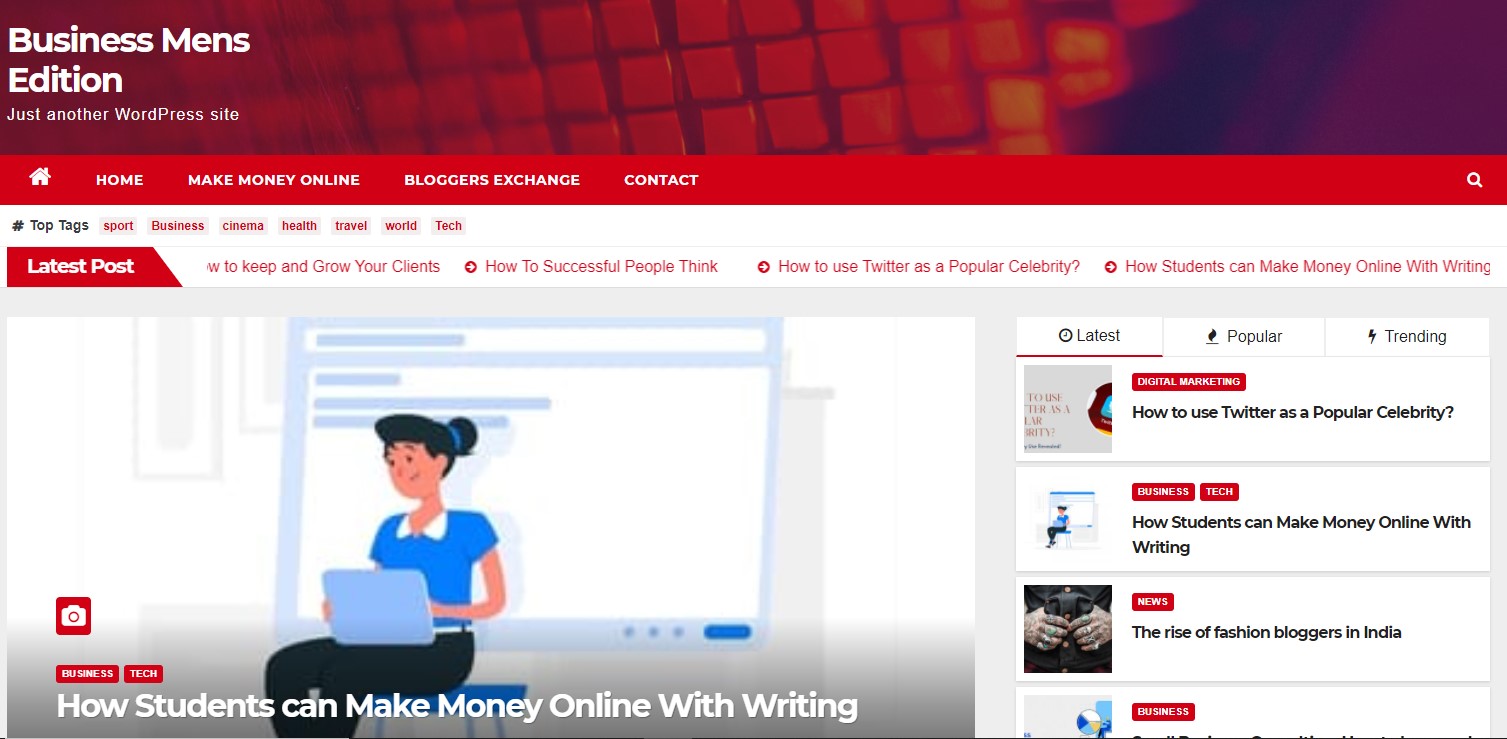 Above are some older blogs and now let me share some of the PBN sites that built this year in January. All the blogs were built using expired domain
It's previously hosted brands and as Dinesh found this expired domain he built recently.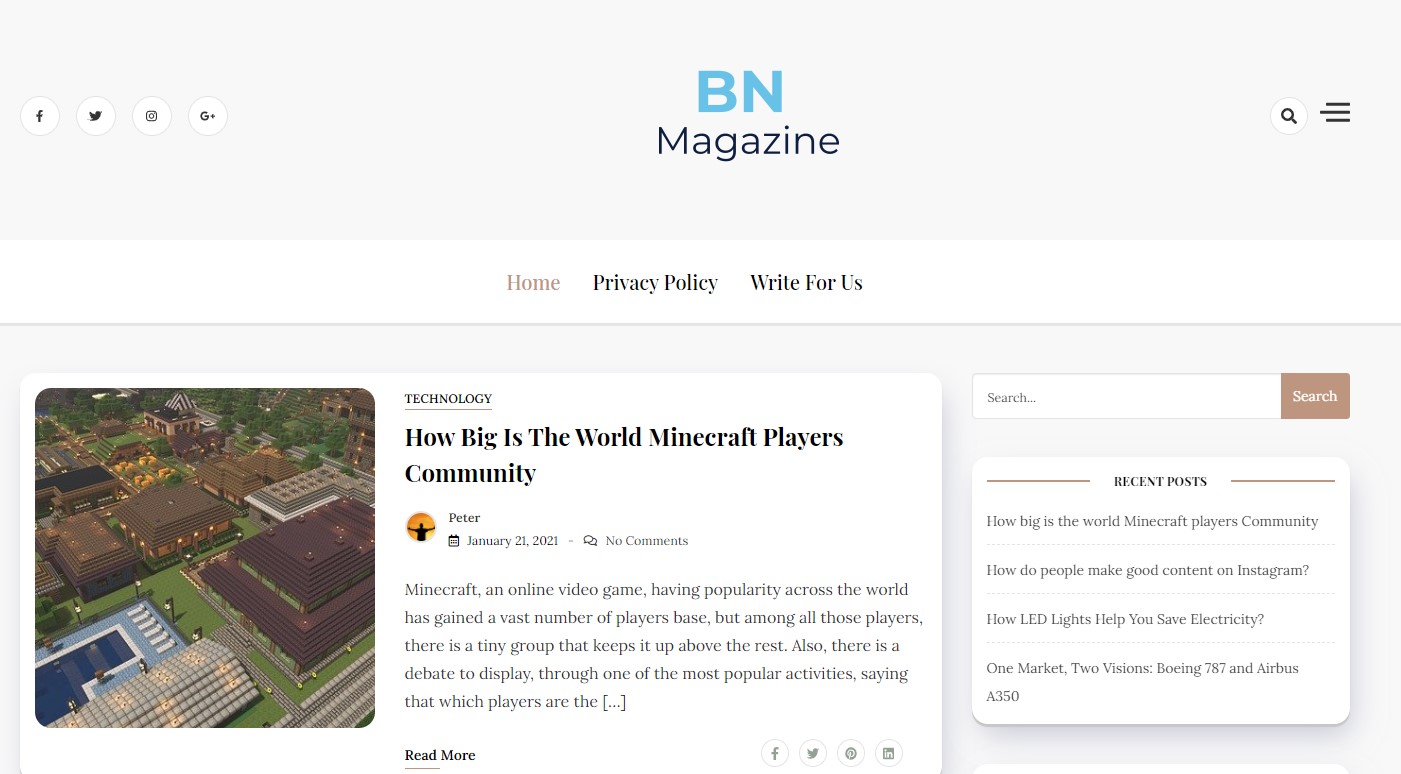 You can see the below video where he shows how he built it from scratch.
9. Haze Magazine – www.hazemagazine.co.uk
A newly built WordPress blog and hosted with the SeekaHost WordPress Blog hosting control panel.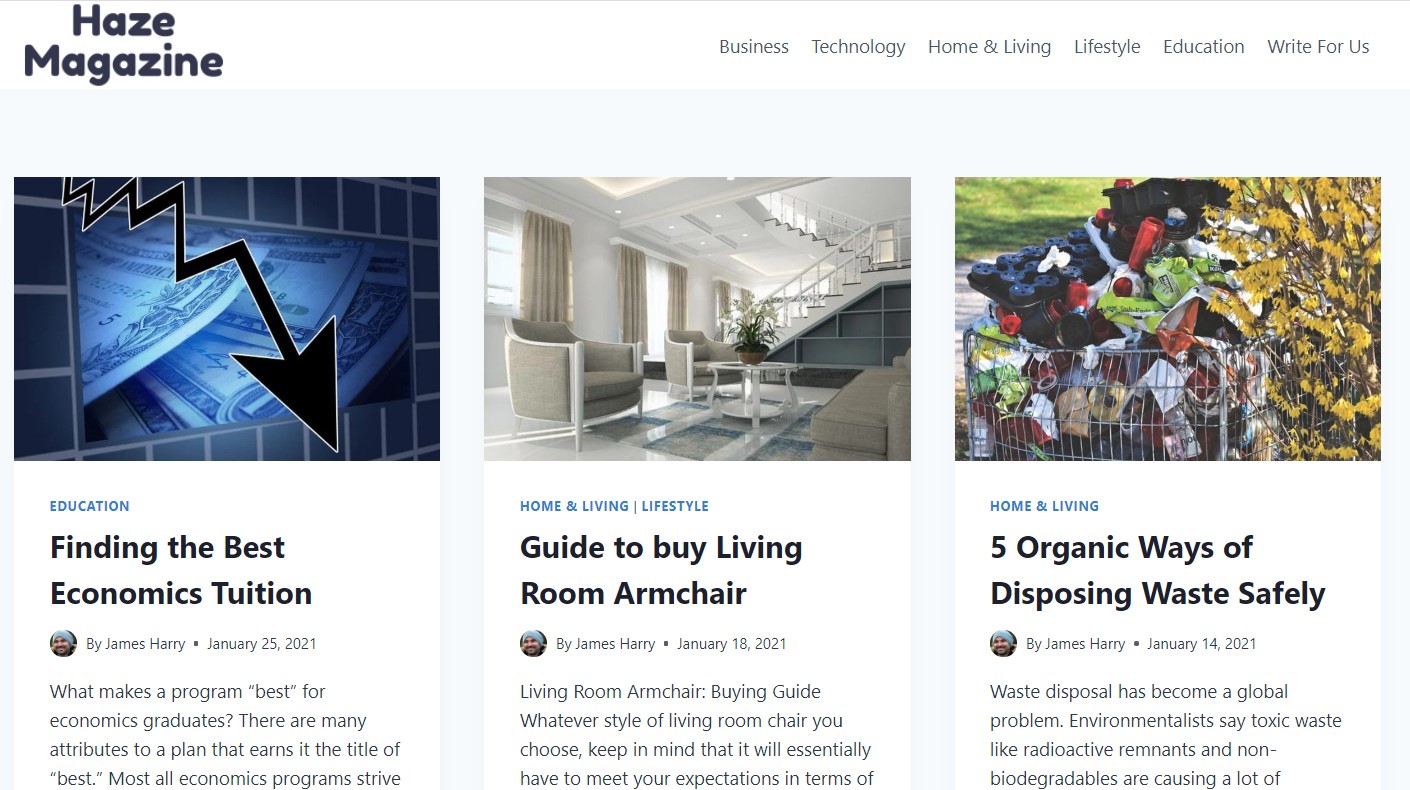 For guest blogging, you can visit the write for us page on site and request for guest posting. It's a very good blog built with an expired domain.
Now you saw 9 privately owned blogs that are built with expired domains. And let's see a PBN site build with a new domain but as a brand.
This is a blog build by Dinesh at ClickDo and currently using for blog publishing for clients and welcomes guest posts from business people.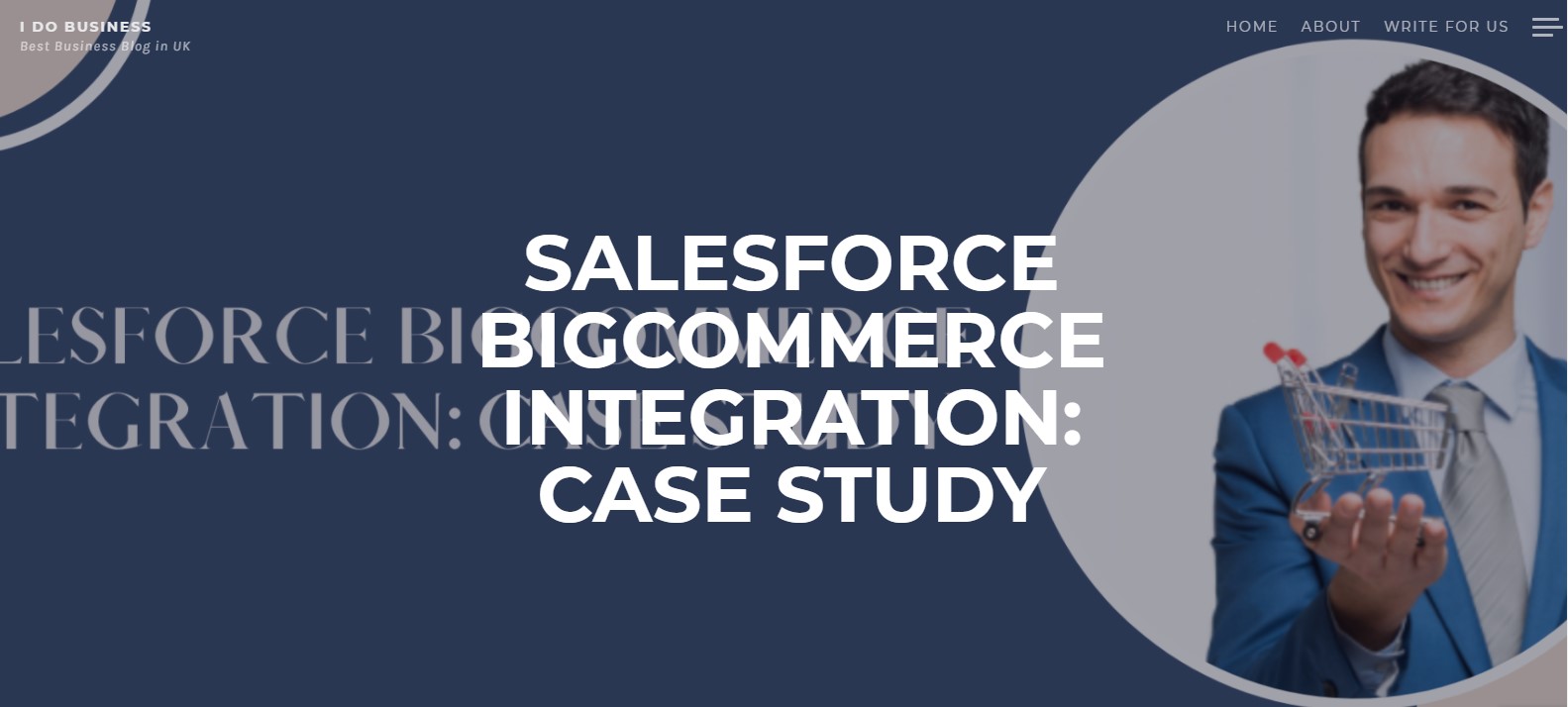 What you saw are some of the PBN sites that are used for content publishing and now you see how it looks like.
If you are looking for PBNs for guest posting or want to build your own private blog networks it's time to get started at PBN Demystified section inside the portal.
Withe SeekaPanel – www.seekahost.app you can easily register expire domains, host them each with multiple unique IPs and get online fast in a matter of 60 seconds. Visit https://portal.seekahost.app/register to get started.